Kodi's two slim-and-trim kid brothers LibreELEC and OpenELEC were once great solutions for getting the most out of limited hardware. But now that even the cheapest Kodi boxes are more than powerful enough to run the deluxe Kodi operating system known as OSMC, are LibreELEC and OpenELEC are becoming irrelevant?
Continue on to learn:
How OSMC, LibreELEC and OpenELEC compare
The best hardware to buy for OSMC and LibreELEC
Why you should think twice before installing OpenELEC
Contents
BEFORE WE PROCEED
We highly recommend using a VPN when using Kodi. Kodi users have been known to receive copyright infringement notices for streaming movies, sports, and TV shows through various App. If you would like to keep your streaming habits private, our recommendation is IPVanish - a complete privacy solution for Kodi users. It's also worth noting that purchasing a 12 month subscription will give you two months free.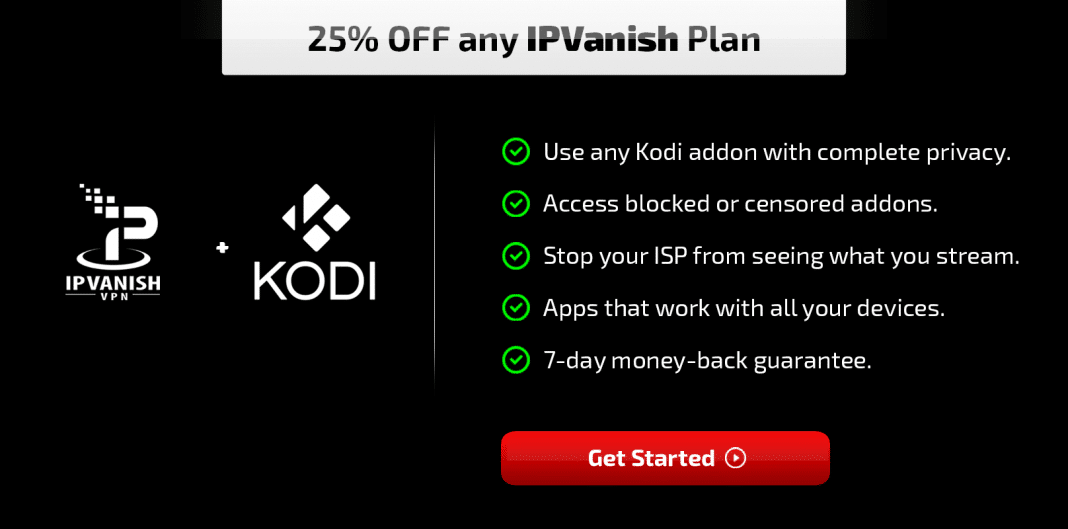 TWO BROTHERS (AND ONE DISTANT COUSIN)
All Kodi operating systems are descended from Linux, so in a way they're all related. But unlike LibreELEC and OpenELEC, OSMC is a fully featured operating system.
All LibreELEC and OpenELEC can do is run Kodi – and that's about it. With OSMC you get plenty of speed, a better interface and more functionality.
Is OSMC the future?
Now that even the cheapest streaming TV boxes are equipped with heavy duty hardware, there may not be a strong need for "bare bones" operating systems like OpenELEC and LibreELEC anymore.
The latest version of OSMC performs quite well even on a $30 Raspberry Pi 3. With 1.2 GHz quad-core CPU and 1 GB of RAM, Raspberry Pi 3 is more than capable of running OSMC without a hitch. Plus with OSMC, you get a whole lot more than just the Kodi player (the ability to install Linux programs, for example, is a huge advantage).
WHY PURPOSELY LIMIT WHAT YOU CAN DO BY INSTALLING AN OPERATING SYSTEM THAT ISN'T AS CAPABLE?
Several years back, bare-bones operating systems were needed because set-top boxes had hardware limitations. (The first AppleTV ran on a wimpy Pentium M processor, for example.) But now that even the cheapest streaming boxes are super speedy, there may not be much room left for LibreELEC and OpenELEC.
THE 1BEST CODY OS FOR COMPUTER RECYCLERS
LibreELEC's installer offers a "generic" option that allows you to install to a Windows or Mac computer (x86). Once you create your generic LibreELEC USB stick, all you have to do is pop it in your old computer when you are ready to install LibreELEC.
The OSMC installer currently lacks the option to install to a normal Mac or PC, but lead developer Sam Nazarko is working on an x86 version. When that comes out, there may not be a need for LibreELEC and OpenELEC, since OSMC will be able to run on just about everything.
WHY LIBREELEC IS MUCH BETTER THAN OPENELEC
OpenELEC was once the best, and only Kodi-centric operating system around, but now that LibreELEC is here there's really no logical reason to use OpenElec anymore.
LibreELEC and OpenELEC both borrow heavily from Kodi's source code. They both even look the same as Kodi, because they both come with Estuary – Kodi's default skin. It's mainly better security and several other small differences that set LibreELEC apart from OpenELEC.
OPENELEC IS A PAIN TO INSTALL COMPARED TO LIBREELEC
OpenELEC doesn't have an installer, so you have to format your SD card (or USB stick) and flash the OS files yourself using 3rd party tools. LibreELEC also has a USB-SD creator tool that does everything for you.
LIBREELEC IS MORE UP-TO-DATE
The developers that make LibreELEC split away from the OpenELEC team in March of 2016. After LibreELEC branched off, it improved rapidly due in part to the fact that the LibreELEC team is larger than OpenELEC's. OpenELEC is still chugging along, but the OpenELEC team releases patches on a far less frequent basis.
LIBREELEC RUNS BETTER ON RASPBERRY PI
Though both OpenELEC and LibreELEC are apparently neck-and-neck in terms of Raspberry Pi performance, the consensus seems to be that LibreELEC is a little quicker and more responsive on Pi compared to OpenELEC. MagPi (Raspberry Pi's official magazine) recently compared OpenELEC and LibreELEC on Raspberry Pi, and concluded that LibreELEC works a bit better.
OPENELEC HAS SECURITY ISSUES
NIST (National Institute of Standards and Technology) recently pointed out some serious security issues in OpenELEC. The fact that they were directly called out by the United States Department of Commerce raises a red flag in our eyes.
A CLOSER LOOK AT OSMC
OSMC creator Sam Nazarko brought in professional graphics designer Simon Brunton to create a whole new user interface for OSMC.
When you browse movie files on OSMC, artwork appears on the left along with a short plot synopsis.
OSMC's video control bar is minimalist and streamlined. Its blue and white color scheme is subtle and easy on the eyes.
OSMC allows you to install both Kodi add-ons and Linux programs via the OSMC App Store. You can get to the App Store via the graphical menu wheel depicted below.
OSMC's main menu offers some choices that will look familiar if you've ever used Kodi. In addition to Movies, TV shows, Videos, Music, Pictures there's also a "My OSMC" submenu. My OSMC is where you would go to fine-tune your settings.
If for some reason you don't like OSMC's skin or you're just used to Estuary (Kodi's default skin), you can easily switch to Estuary via the My OSMC menu.
VERO 4K
The ideal hardware for OSMC is Vero 4k – team OSMC's flagship TV box. You can get one for £119.00 (about $160 USD) via OSMC's official website.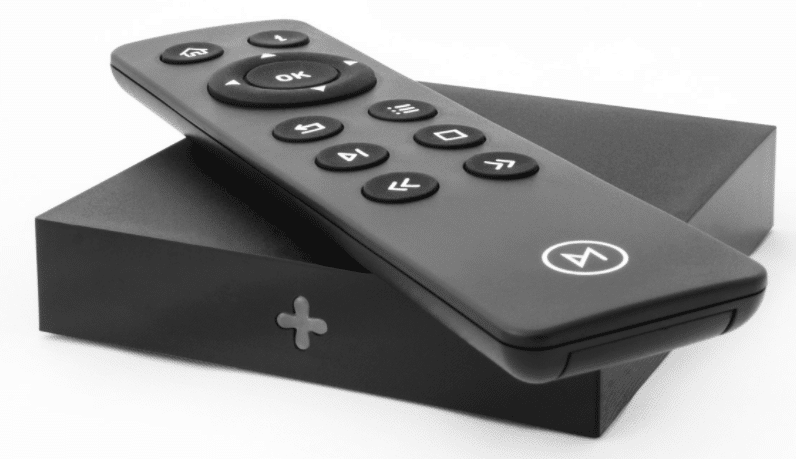 As its name suggests, Vero 4k can handle 4k video. Its other features include:
HD sound support
Bluetooth
WiFi
1.6 GHz 64 bit processor
2 GB of RAM
RASPBERRY PI
If you don't want to shell out $160 for Vero 4k, you can opt to get a $30 Raspberry Pi instead.
With 1.2 GHz 64-bit quad-core CPU and 1 GB of RAM, the latest Raspberry Pi is only slightly slower than Vero 4k.
OSMC works perfectly well on both devices. However, Raspberry Pi isn't able to play 4k videos yet.
AN ALL-STAR CAST OF DEVELOPERS
Lead OSMC developer Sam Nazarko is a coding prodigy. When he was 19 years old, Nazarko released a Raspberry Pi operating system called Raspbmc. Apparently, he coded the entire thing on his own.
In an interview with Raspberry Pi Geek, Nazarko commented on why he decided to make Raspmbc.
"OPENELEC IS NOT DEBIAN BASED AND IS VERY MINIMAL FOR AN APPLIANCE-LIKE FEEL. I FEEL LIKE IT DOES NOT FIT IN WITH THE SPIRIT OF RASPBERRY PI, AS RASPBERRY PI IS ABOUT ALLOWING MODIFICATION." – LEAD OSMC DEVELOPER SAM NAZARKO
Nazarko discontinued Raspbmc in 2013 to focus on OSMC.
In addition to Nazarko, the OSMC team also enlists the support of amateur coders via GitHub as well as professional graphic designers like Simon Brunton and others.
KEY OSMC FACTS
Better interface compared to Kodi, OpenELEC and LibreELEC
Automatic installer is available
Fully-featured operating system under the hood (Debian Linux)
Comes with an integrated version of Kodi Krypton pre-installed
OSMC creator Sam Nazarko's previous work includes Raspbmc
OSMC app store allows you to install Linux programs
Optimized for Vero 4K and Raspberry Pi
Monthly upgrades and patches
You can switch to Estuary if you don't like OSMC's interface
A CLOSER LOOK AT LIBREELEC
Because LibreELEC and OpenELEC both come with Kodi's default skin Estuary, they both look exactly like Kodi itself.
Estuary is fairly easy to use once you get used to it. However, it can take a while to adjust to Estuary's byzantine submenu logic. Also, some of the technical terms you may encounter (repository, etc.) may throw you off if you're not familiar with Linux.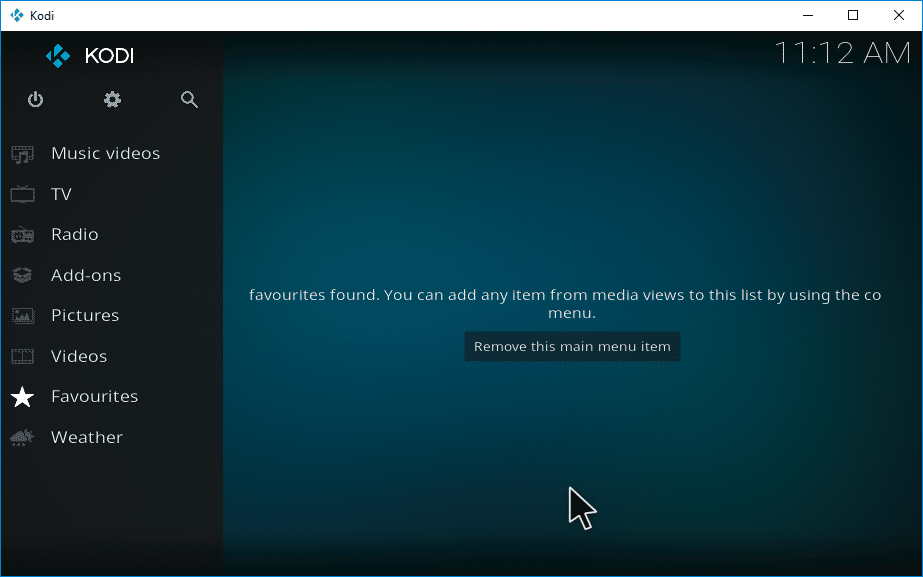 The main coder behind Estuary is Philipp Temminghoff. Temminghoff is a computer science researcher at Wuppertal University. His GitHub account shows that he has made some impressive contributions to Kodi over the years. However, Estuary's occasionally awkward and text heavy menus suggest that team Kodi could stand to benefit from contributors that possess specific graphic design/user experience skills.
THE LIBREELEC INSTALLER
Unlike OSMC, the LibreELEC team does not sell a trademarked Kodi TV box. Instead, they work with a handful of different TV box manufacturers: CuBox, Odroid, Slice and WeTek. Additionally, LibreELEC works on all versions of Raspberry Pi.
LIBREELEC DEVICES
As mentioned above, LibreELEC can run on standard x86 Macs and PCs, CuBox, Odroid, Slice, WeTek and Raspberry Pi. Let's take a closer look at some of the lesser known devices on the list to see what they have to offer.
CUBOX
Lots of RAM but is expensive, has a slow processor and lacks 4k.
CuBox i4x4 – the most top-of-the-line CuBox TV box – doesn't have 4k support and costs $10 more than OSMC's Vero 4k. It has double the RAM (4 GB) of the Raspberry Pi but it's processor only runs at 1.066 GHz. Raspberry Pi's run at 1.2 GHz, so there may not be a good reason to buy a CuBox.
WETEK
The best WeTek box is more expensive than Raspberry Pi but not as good as Vero 4k.
WeTek's 1Best Cody box WeTek Play 2 features support for 4k video. It has 2 GB of RAM, a 1.536 GHz quad-core processor and a $109.90 price tag. For $10 more, you can tack on an OTA (Over-the-Air) digital antenna. Given that the Raspberry Pi is much cheaper and that Vero 4k has far more functionality and is only slightly more expensive, WeTek boxes may not be the best value.
ODROID
Reasonably priced and more powerful than Raspberry Pi, but buggy and limited.
Odroid is a manufacturer from China. With an octo-core 2 GHz processor and 2 GB of RAM, Odroid's flagship Odroid XU4 device is like a stronger version of Raspberry Pi. XU4 is super cheap ($59). However, few developers outside of team LibreELEC are interested in it. The consensus on Odroid seems to be that it's buggy and fussy compared to Raspberry Pi. Sam Nazarko of OSMC is not interested in coding for Odroid because the Odroid isn't popular enough to warrant the effort.
SLICE
Slice was basically a stylish, sexed-up version of Raspberry Pi 2 modeled after the first Apple TV. Its cool but somewhat gimmicky features (Knight Rider-esque flashy lights, for example) and 4 GB internal hard drive ultimately failed to compensate for its slow processor and inability to handle 4k video.
KEY FACTS ABOUT LIBREELEC
OpenELEC offshoot
More frequent updates compared to OpenLEC
There's an automatic installer for it
Default interface is the same as Kodi's (Estuary)
Runs better on Raspberry Pi compared to OpenELEC
Related: How to Install LibreELEC on Your Streaming Device – LibreELEC with Kodi
OPENELEC'S FUTURE DOESN'T LOOK BRIGHT
There's not much use in going into much detail with OpenELEC here because it's basically just an inferior version of LibreELEC. Anything OpenELEC can do, LibreELEC can do better.
As mentioned above, NIST (National Institute of Standards and Technology) recently called out the OpenELEC team for not addressing its serious security issues. Apparently, team OpenELEC has attempted to address NIST's concerns and the vulnerability notice is now "awaiting reanalysis."
IS TEAM OPENELEC IMPLODING?
According to talk on Reddit, LibreELEC was the result of mutiny on the OpenELEC team. Apparently, the OpenELEC lead programmer irritated his colleges to the point that they all jumped ship just to spite him.
KEY FACTS
History of security issues
LibreELEC was created from OpenELEC's source code
Less frequent updates compared to LibreELEC
You have to install it yourself
Default interface is the same as Kodi's (Estuary)
Related: How to Install OpenELEC on Your Streaming Device – OpenELEC with Kodi